WELCOME TO THE OFFICIAL WEBSITE OF
ATHLETICS HARYANA
Haryana State Youth Athletics Championship and Haryana State Senior Athletics Championship at Rajiv Gandhi Sports Stadium, Rohtak 3rd June 2018
Haryana State Youth Athletics team will participate in 15th National Youth Athletics Championship will be held at Vadodara (Gujarat) form 21-23 July 2018 and Haryana State Senior Athletics team will participate in 58th National Inter State Athletics championship will be held at Guwahati (Assam) form 26-29 June 2018. The Championship for the Selection of Haryana State Athletics teams will be conducted at Rajiv Gandhi Sports Stadium, Rohtak 3rd June 2018. The athletes should bring original date of birth certificate issued from the Education Board (Only certificate of 10th Class is valid) / Certificate issued from Municipal Committee / CMO. (The Open school certificate will not be entertained). Final Selection of the athletes will be made by the selection committee.


Age Group & Age Brackets For Youth Boys And Girls (Under-18)
Boys & Girls (Under-18): Born Between = 01-01-2001 to 31-12-2002
The athletes should contact for the registration and competitions to Sh. Rohtash Siwach District Secretary, (9728860686 & 8813030005) at the athletics Ground of Rajiv Gandhi Sports Stadium, Rohtak at 8:00 AM The registration fee for each event will be Rs. 200/-per head For Youth and Rs. 300/ for Senior which is to be submitted to AFI through Athletics Haryana.
3rd June, 2018

The registration will start on 3rd June, 2018 at 8:00 AM

Morning

Event

Age Group

Time

20,000 M. Walk

Man

Woman

6:00 AM

10,000 M. Walk

Boys 18

7:00 AM

5,000 M. Walk

Girls 18

7:00 AM

10,000 M.

Man

Woman

6:00 AM

3,000 M.

Boys 18

Girls 18

6:30 AM

100 M.

Man

Woman

Boys 18

Girls 18

8:30 AM

Long Jump

Man

Woman

Boys 18

Girls 18

8:30 AM

Shot Put

Man

Woman

Boys 18

Girls 18

8:30 AM

Javelin Throw

Man

Woman

Boys 18

Girls 18

8:30 AM

Hammer Throw

Man

Woman

Boys 18

Girls 18

8:30 AM

Decathlon

Man

Boys 18

9:00 AM

Heptathlon

Woman

Girls 18

9:00 AM

800 M.

Man

Woman

Boys 18

Girls 18

10:00 AM

100 M. Hurdles

Woman

Girls 18

11:00 AM

110 M. Hurdles

Man

Boys 18

11:00 AM

400 M. Hurdles

Man

Woman

Boys 18

Girls 18

11:00 AM

3000 M. S C

Man

Woman

11:00 AM

2000 M. S C

Boys 18

Girls 18

11:00 AM

High Jump

Man

Woman

Boys 18

Girls 18

11:00 AM

Evening

400 M.

Man

Woman

Boys 18

Girls 18

4:00 PM

Discus Throw

Man

Woman

Boys 18

Girls 18

4:00 PM

Triple Jump

Man

Woman

Boys 18

Girls 18

4:00 PM

5000 M.

Man

Woman

5:00 PM

1500 M.

Man

Woman

Boys 18

Girls 18

5:30 PM

200 M.

Man

Woman

Boys 18

Girls 18

6:00 PM

Pole Vault

For Pole Vault Event Please Contact Sh. Vikas Ji (9991203964)

Walks , 10000 मीटर ओर 3000 मीटर के प्रतिभागी की भी प्रकार की जानकारी के लिए श्री रमेश कोच को संपर्क कर सकते हैं ( 8930777479) क्योंकि यह इवेंट सुबह जल्दी शुरू होने है

CONGRATULATIONS
CONGRATULATIONS MS. SEEMA ANTIL PUNIA AND MR. NEERAJ CHOPRA
FOR WINNING COMMONWEALTH SILVER MEDAL AND GOLD MEDAL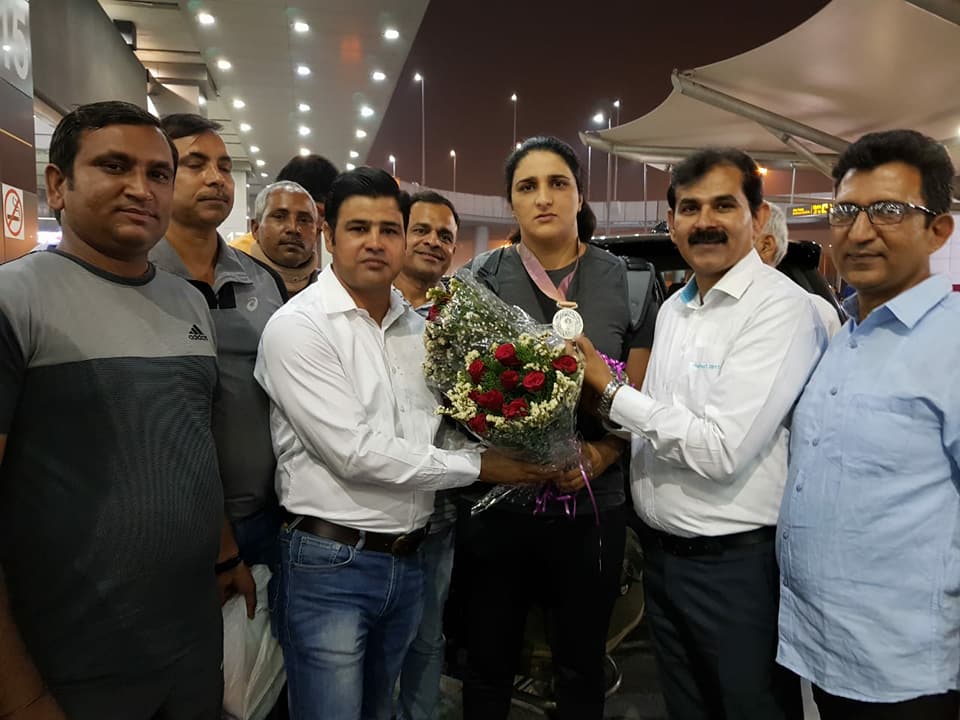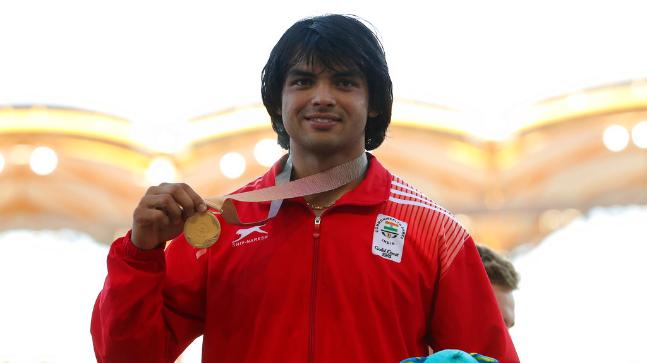 LATEST NEWS
UPCOMING EVENTS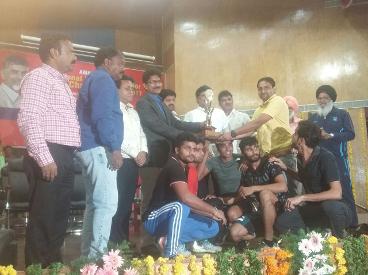 ीनियर अन्तर स्टेट एथलेटिक्स प्रतियोगिता में हरियाणा का शानदार प्रदर्शन रहा कुल 15 पदक के साथ पुरुष टीम रही देश भर में प्रथम / हरियाणा की एथलेटिक्स टीम ने कुल 16 पदक जीते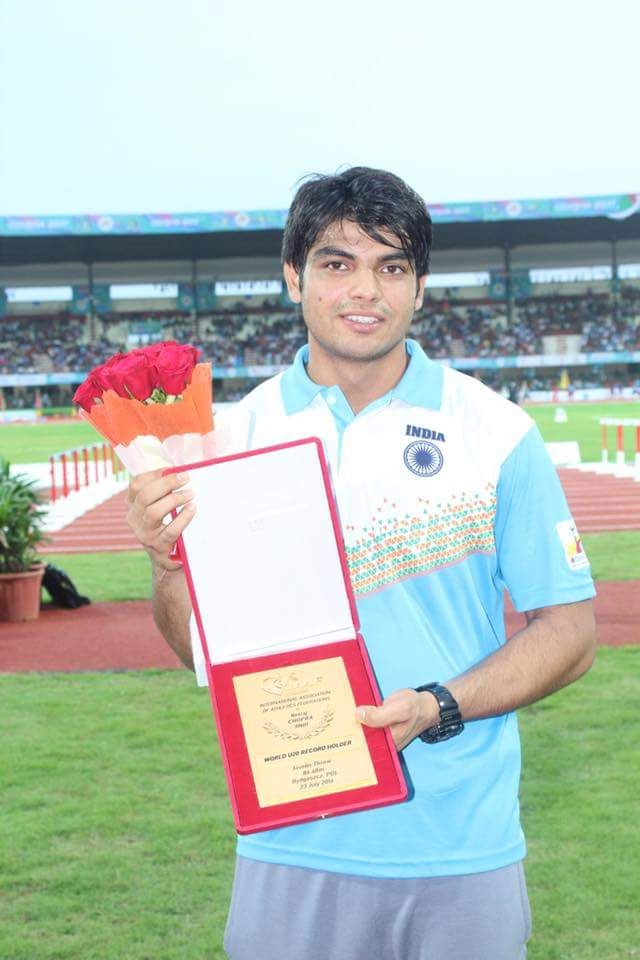 GREAT ACHIEVER OF HSAA
AWARDED BY IAAF
WORLD RECORD TROPHY

Double GOLD Medal Winner of Asian Athletics Championships
Nirmala Devi
GOLD in 400m and 4X400m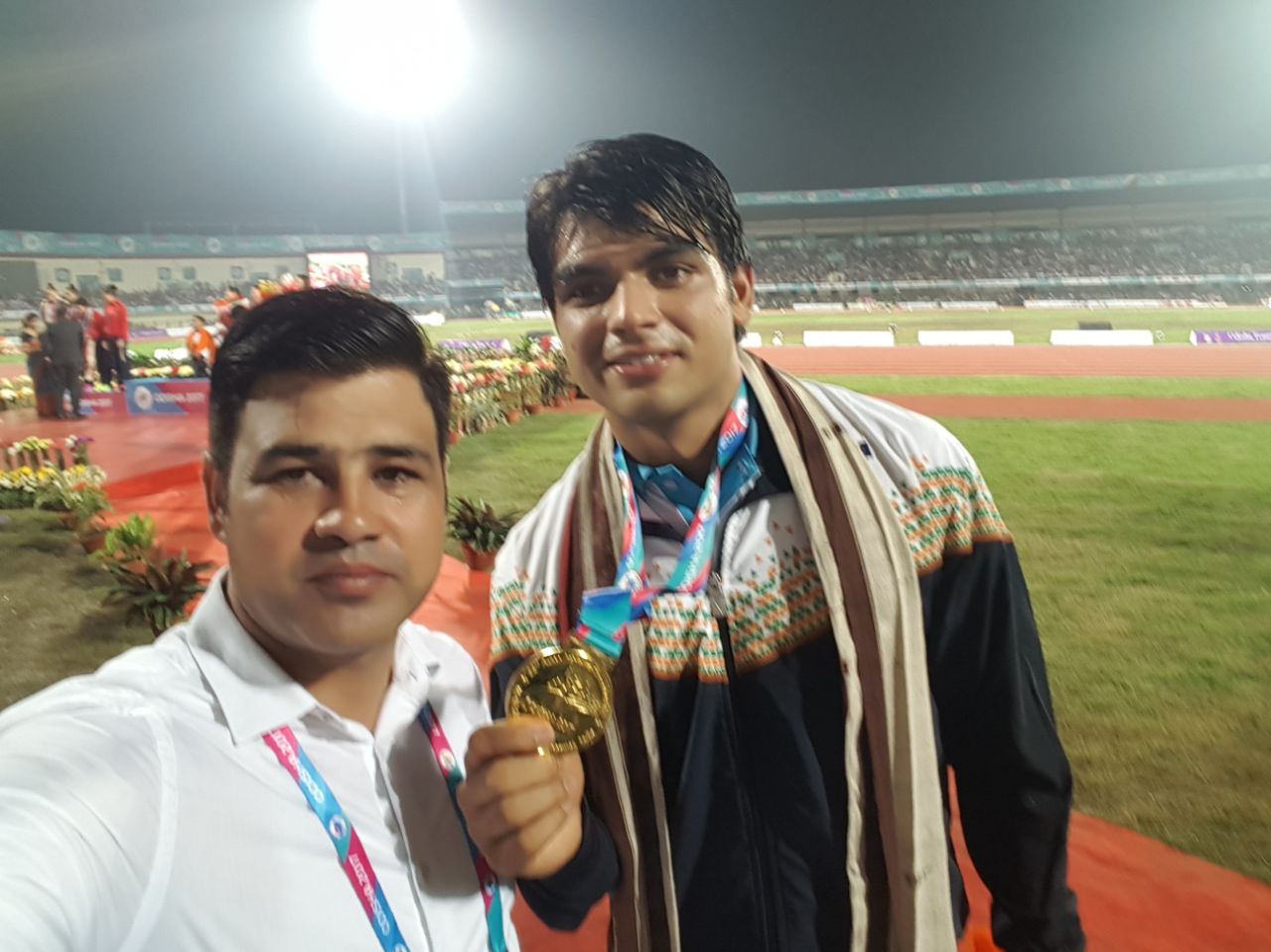 Asian Athletics Championships
Neeraj Chopra
GOLD in Javelin Throw
New Meet Record 85.23m